Hi's it is I TT! I has to come from da bridge to let Mommy Bean know dat I was doing good and was happy and healthy. I's also cames down to tell my furiend Daisy Happy Purrthdays!
I will never's forgets Daisy no matter what.
Daisy
was one of the first kitty furiends I met when I's
started to blog
.
Happy Purrthday Daisy!!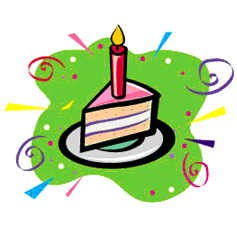 I has also founds outs that my's furiend
Isis
, Ramses sisfur, is goings to has kittens soon. I reallys wish Mommy Bean liveds closer to Isis and her mommy, acuz I thinks Isis' kitts wuds has a greats home wif my Mommy Bean. Mommy Bean says dat they will all get good homes acuz Isis mommy does a good checkins on new bean parents.
Ok I's going to go find all my bloggie furiends to say hi while I cans!