Mom feels under da weather today so please excuse my tardiness.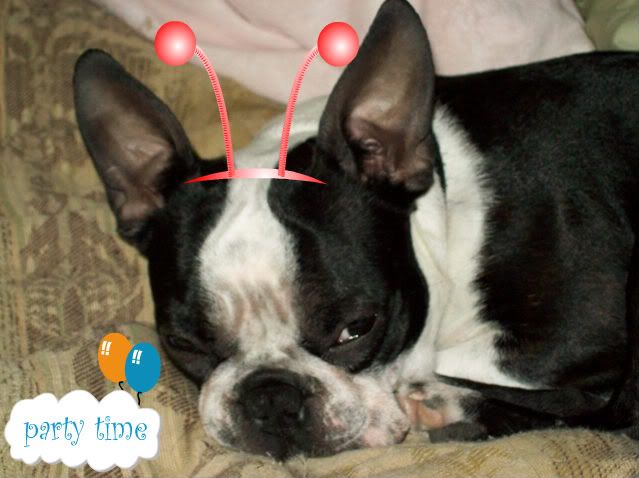 Fank yoo kittehs and woofies fer da bestest burpday contest ever!
Now fer da winners!
1. Whens the first time we mentioned Jake? (it had piccys)
Tuesday, April 29, 2008
2. What did a v-e-t think Jake had before he came to live with us?
hydrocephalus - Wednesday, May 28, 2008
3. According to
THIS
entry - Jake was a WHAT? (look in comments)
fighter
miracle
milagro

special

Did I miss sum of dat? Oh right, Victor Tabby cat called my breed a Boston Terror! hehe I likes dat one!!
And da winners is
Eric and Flynn
and
Parker
!!!
Ummm houston we has a problem! Dat is two kittehs acuz no woofie entered. So Miss Parker, wud yoo accept the woofie package, I will
dig sum stuff up from da kittys
uh has mom get yoo a few fings and Diamond Doggie can has the other stuffs? So please email mom at ttgrrl AT gmail DOT com to send her yer snail mail addresses so we can gets yoo yer stuffs out soon. (Jus fer da record, we kept comments closed until we were done den posted em all at once, dat is why they all say da same time but we looked at times and answers afore we figured dis out.)
Now fer da party!! Come one come all! Bring yer bones wif yoo and I will shares mine too. I likes carrots and ham so we's goin to has that ready fer everyone too. Let's celebrate!!